Steve actually enjoys going to trial.
Immersing himself in each client's life, he learns all the different pieces of the puzzle that makes up their lives.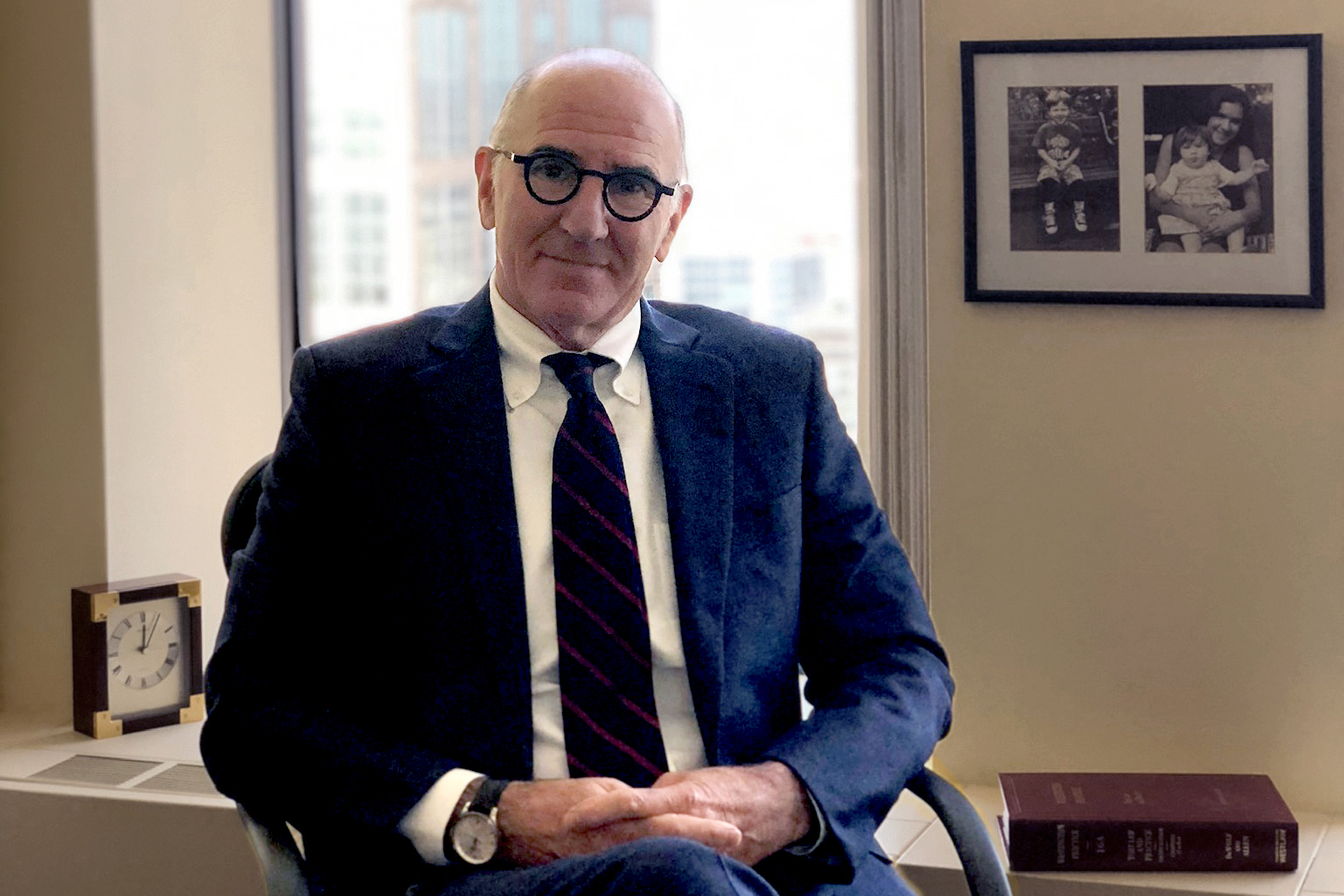 Steve will speak with his clients' doctors, neighbors, friends, family members, co-workers, even former spouses — in order to build the narrative that becomes a client's case. By dotting his "i's" and crossing his "t's", he has gained a reputation among insurance adjusters and defense lawyers that his word is his bond, and if he cannot settle the case for a fair amount, he will try the case in court.
Steve has lectured to other attorneys on the preparation and presentation of personal injury trials as well as on the unique issues present when representing children. He is a member of the King County Bar Association, Washington State Bar Association, the American Association for Justice (formerly known as the Association of Trial Lawyers of America) and is an Eagle member of the Washington State Trial Lawyers Association. He has also been given the highest rating possible — "AV" by Martindale Hubble, as determined by his fellow lawyers. Steve does not participate in attorney ratings that charge a fee to the attorney for maintaining a rating such as the "Superlawyer"© designation, nor those that solicit information directly from the lawyer, such as AVVO©.
Steve remains personally involved in each of his client's cases. Keeping his firm small allows him that luxury. He believes a client hires a lawyer, not a case manager, paralegal or the other office staff. Some lawyers pay thousands of dollars each month to internet "drivers", for advertising on TV or on the side of a bus. And it works — for the lawyer. But in order to pay for all that marketing, these firms have hundreds of clients, whose cases must be processed as if they were on a production line. When the client calls, he or she usually speaks only to staff members, rarely the attorney.
In contrast, Steve represents a fraction of the people who call him. By only representing injured people who have legitimate claims, he can devote all his skills and experience to those clients. He is a lawyer committed to making a difference in his clients' lives — and he will recognize your voice when you call.
Steve has represented clients whose lives have been altered through incredibly varied circumstances. In each of these cases, his clients were positively impacted as a result of his legal work. Please feel free to contact Steve for more details on these and other cases.
KIM K. — Kim, a physician, was entering an elevator in her office building when it misleveled, causing her to fall and shatter her knee. We were able to prove that both the building owner and the elevator maintenance company were responsible. Their insurers paid her a substantial settlement.
JINHUA M. — Jinhua, a Chinese national, was visiting his son, a physician at the UW. After going for his customary morning walk, Jinhua went to sit on a swing at the apartment complex where his son lived. As he sat down, he was suddenly thrown backwards and fractured his spine. He is now quadriplegic. After we proved the swing seat was improperly attached to the chain, Jinhua received enough money to provide him with a comfortable lifestyle which will accommodate all of his needs.
BRIAN L. — Brian, an MIT trained computer scientist was rear-ended while merging on an entrance ramp. Although there was no physical damage to either car, Brian felt pain in his left shoulder later that day. At his hearing, we were able to prove the collision injured his shoulder requiring two surgeries, which formed the basis of a substantial award.
RORY E. — Rory was electrocuted when his pitch fork struck a high powered transmission line while clam digging with his family at a waterfront Kitsap County park. Case settled during jury deliberations.
GARY AND SHARON B. — Gary was gravely injured when a pickup truck struck his logging truck head on in rural Thurston County. He spent more than four months at Harborview Medical Center. Litigation was commenced against two insurance companies, the driver, his employer and a product supplier.
CHICAGO PNEUMATIC TOOL LITIGATION — Steve was the local trial counsel for more then 100 auto glass installers injured as result of using a CP tool. First personal injury case ever certified as a class action in Washington. Litigation lasted 5 ½ years. The trial lasted four weeks. The verdict was in favor of the workers.
ESTATE OF ARLENE W. — Arlene was a vibrant 70 year old grandmother working full-time when she went to the emergency room complaining of chest pain. Two days later she died. We contend the radiologist negligently read her CT scan, mistakenly concluding Arlene had a cancerous mass. It was not cancer. It was blood from her adrenal glands, which if correctly interpreted, would have been managed appropriately, allowing Arlene to return to her job, watch her granddaughter play softball and work in her garden.
ESTATE OF BRIAN L. — Brian was two years old when he wandered out of his house where he was struck and killed by a turning vehicle.
ESTATE OF ERMA H. — Erma, an 85 year old single mother of four, grandmother of six and great grandmother of ten, was killed when her car was struck by another car while coming home from church on a beautiful summer Sunday.
ESTATE OF KELLY S. — Kelly was twenty years old when a driver fell asleep and crossed the median on I-5. With co-counsel, suit was initiated against the insurance company.
JSH — JSH was repeatedly sexually assaulted by his swimming coach as an adolescent. Case was settled after numerous depositions.
BRUCE S. — Bruce was pushed down a flight of stairs by a bouncer, fracturing his ankle. His first lawyer recommended he accept the insurance company's offer of $20,000. Bruce was referred to Steve, who promptly began a lawsuit. At trial, the jury awarded Bruce $279,000 — almost 14 times what his first lawyer urged him to accept.
JOSH, CHRIS, HARRY, AND TREVOR U. — Four young brothers, all injured when their car was T-boned.
IRENE S. — Irene had just delivered her first child and was experiencing an episode of low blood pressure. The nurse mistakenly gave her ten times prescribed dose of medication, causing her to have a heart attack.